——FLOATSOLA® PLUS SERIES
FLOATSOLA PLUS series are specially designed for very severe and complex hydrological conditions at different water bodies. It is functional separation floating solar system made of high corrosion resistance,high strength steel and modified HDPE material. This system design makes it more possible to construct floating solar projects at very complex water bodies.
Advanatges:
Functional separation design,the steel structure receives the force,the HDPE floater whose only function is to provide buoyancy.
Advanced high strengthen steel with good corrosion resistance capability,no corrosion or perforation within 2000h Salt Spray Test.
The HDPE floater shading ≤15%,the solar module cooling result is better.
The stress of the main structure > 550MPa,which is more than 20 times HDPE floater.
Rigid connected walkway, stable and safer for O&M.
Lower 30% transportation cost.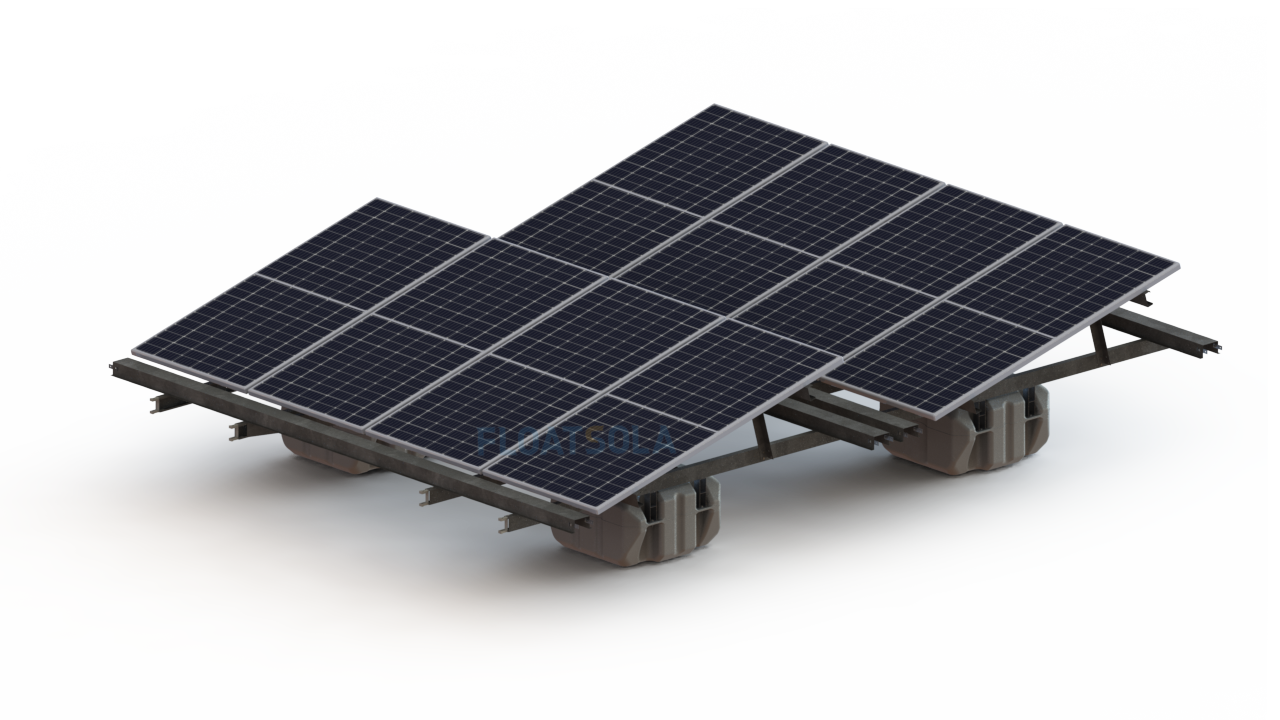 System layout
Two-way arrangement Back-to-back layout design what is characterized by opposite orientation of solar modules to less wind load and lower cost.It increases the installed capacity by 10% with the same area.
One-way arrangement
Stabndard layout design what is charactenzed by consistent onientation of solar modules.Each row solar modules correspond to a O&M walkwalk,which is safe and easy to O&M.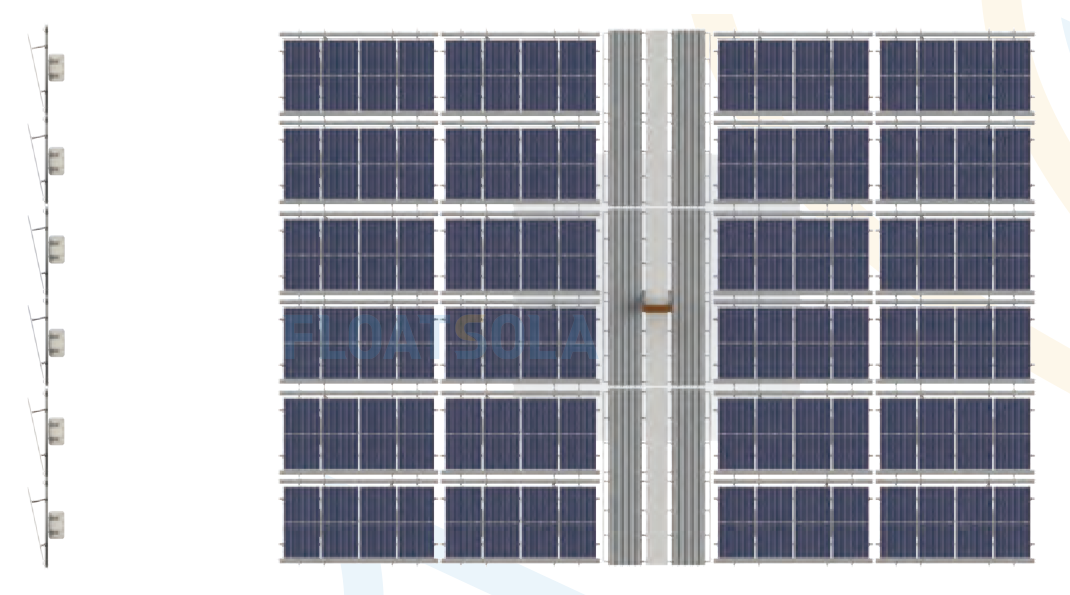 Multi-function walkway floating platform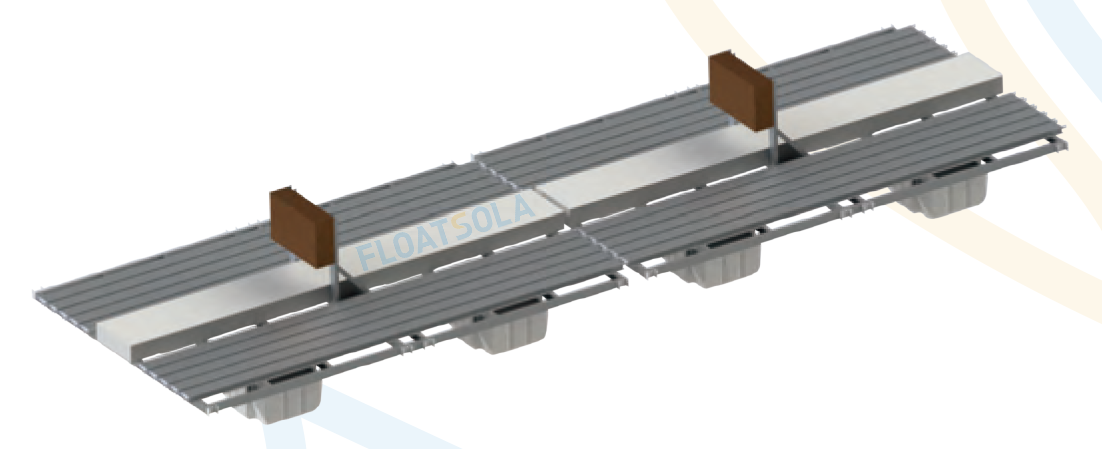 Suitable for various inverter and combiner box
Suitable for various walkway board
Compatible with different cable tray
Combination of high strength steel and HDPE floater, safer and more stable
Customized supply is available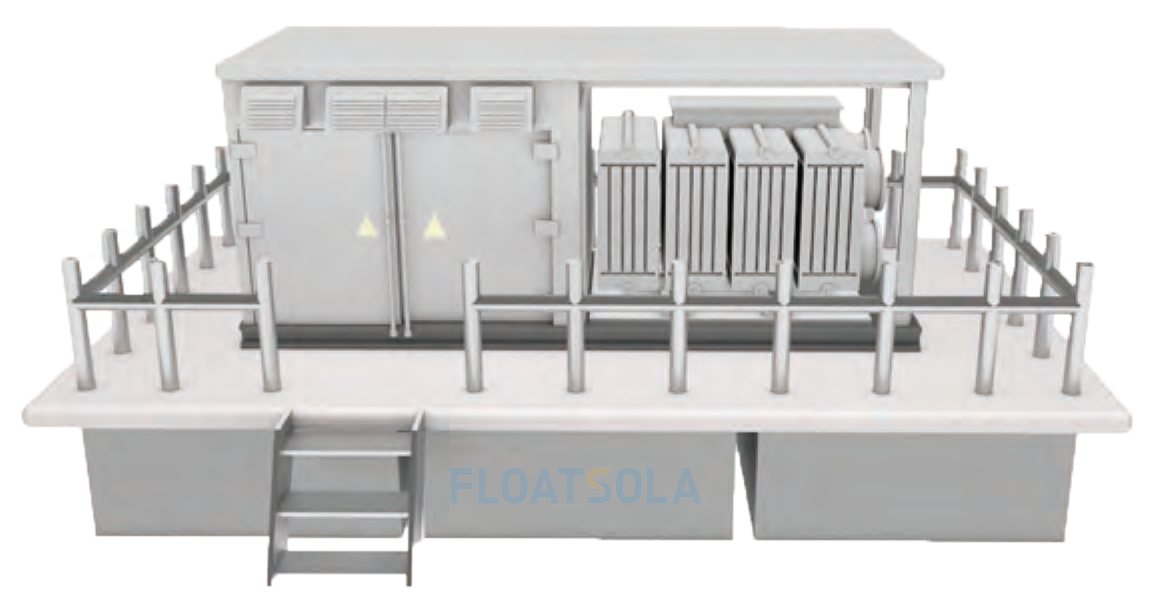 Ship standard welding process, high structural strength and higher safety factor
Good resistance to wind and wave movement, ensure the safety of electrical equipment
Subdivision design to improve platform stability
Near inverter design to reduce line loss
Multilayer coating process, strong anti-corrosion performance
Modular design, easy to transport and maintain
Independent oil tank design, matching various inverters and boosting equipments
Environment friendly paint, safe for environment