——FLOATSOLA® MOUNTING SYSTEM
The mounting system is most important part for PV system, either ground mounting system or floating mounting system.
carbon steel mounting system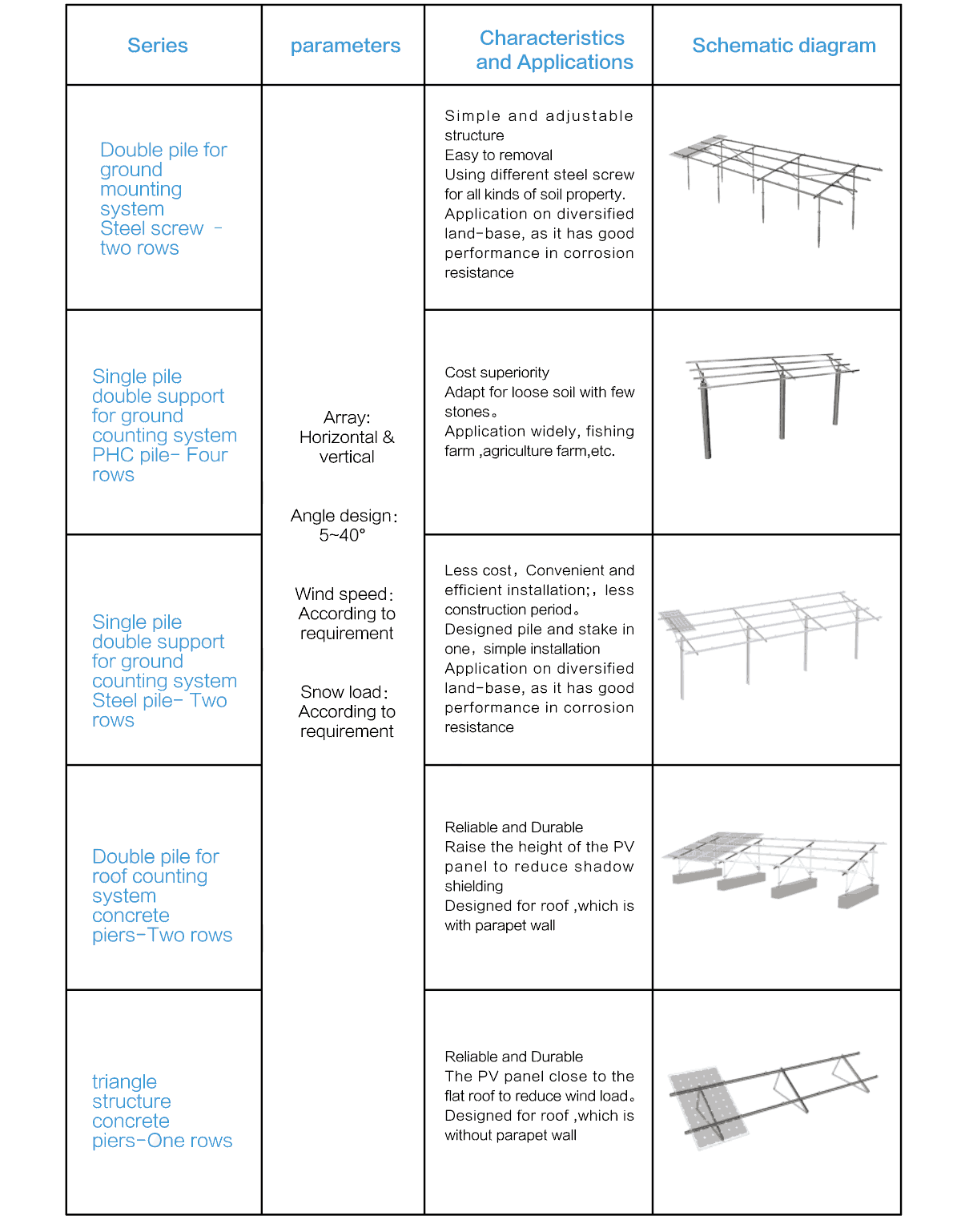 Al-ZN Alloy coated steel mounting system
The key point to keep long-term reliability of PV system, is to keep system away from degradation and corrosion. After a vigorous selection process by our expert team, the Zn-Al-Mg Alloy coated steel with High strength selected (S550-AZ150).
The Al-Zn Alloy coated steel is a kind of coated steel which yield strength >550MPa. It is produced through applying AI-Zn coat on both faces by hot dip process. In its coating , AI accounts for about 55%, Si 1.6%,Zn 43.4%. It enjoys both the physical protective feature and durability of AI and the electrochemical protective property of Zn. And its surface has bright silver color and regular embossed-like figure, which are highly decorative.



Advantage
Raw materials from first-line steel mills,stably high quality,FLOATSOLA promises no perforation and corrosion within 25 years.
The coating can extend to the cover cross section &surface defects,no need to add additional protection after the steel is processed,no need to worry about general scratches during installation and transportation.
Higher performance of corrosion resistance than hot-dip galvanized steel sheets with same coating thickness,and the lifetime is 5-10 times longer than that of hot-dip galvanizing steel sheets.
The steel plate can be shipped directly after forming,without hot galvanizing.which is quite environment friendly.
Base material yield strength>550Mpa,which can reduce the weight of the mounting structure system by 5%-10%,significantly reduces the total cost of the system.
Large section purlin,significantly enhance safety performance.